Exterior House Rendering Specialists
High quality and peace of mind
Rendering is typically used to cover the exterior of a building, and it involves the use of render. This process is similar to plastering, but it is specifically for the outer surfaces of a structure. External rendering is the application of a smooth finish to the exterior of a concrete block building. It uses a bonding agent and mortar mixture of cement, lime, and sand. This can be coated with paint or come in self-coloured options, providing a wide range of aesthetic choices. The main benefits of external rendering are to enhance the appearance of the property and prevent moisture penetration.
For skilled spray rendering services from experienced professionals, talk to Advanced Wall Protection. We are a reputable company based in Leicester working with in close partnership with a network of exterior wall professionals offering quality spray rendering services for domestic and commercial clients throughout Leicester, Leicestershire, Birmingham and Midlands. Advanced Wall Protection in Leicester offers a free, no-pressure survey and the chance to familiarise yourself with different types of renders, their benefits, and costs. Popular types include scratch, acrylic, and K-rend.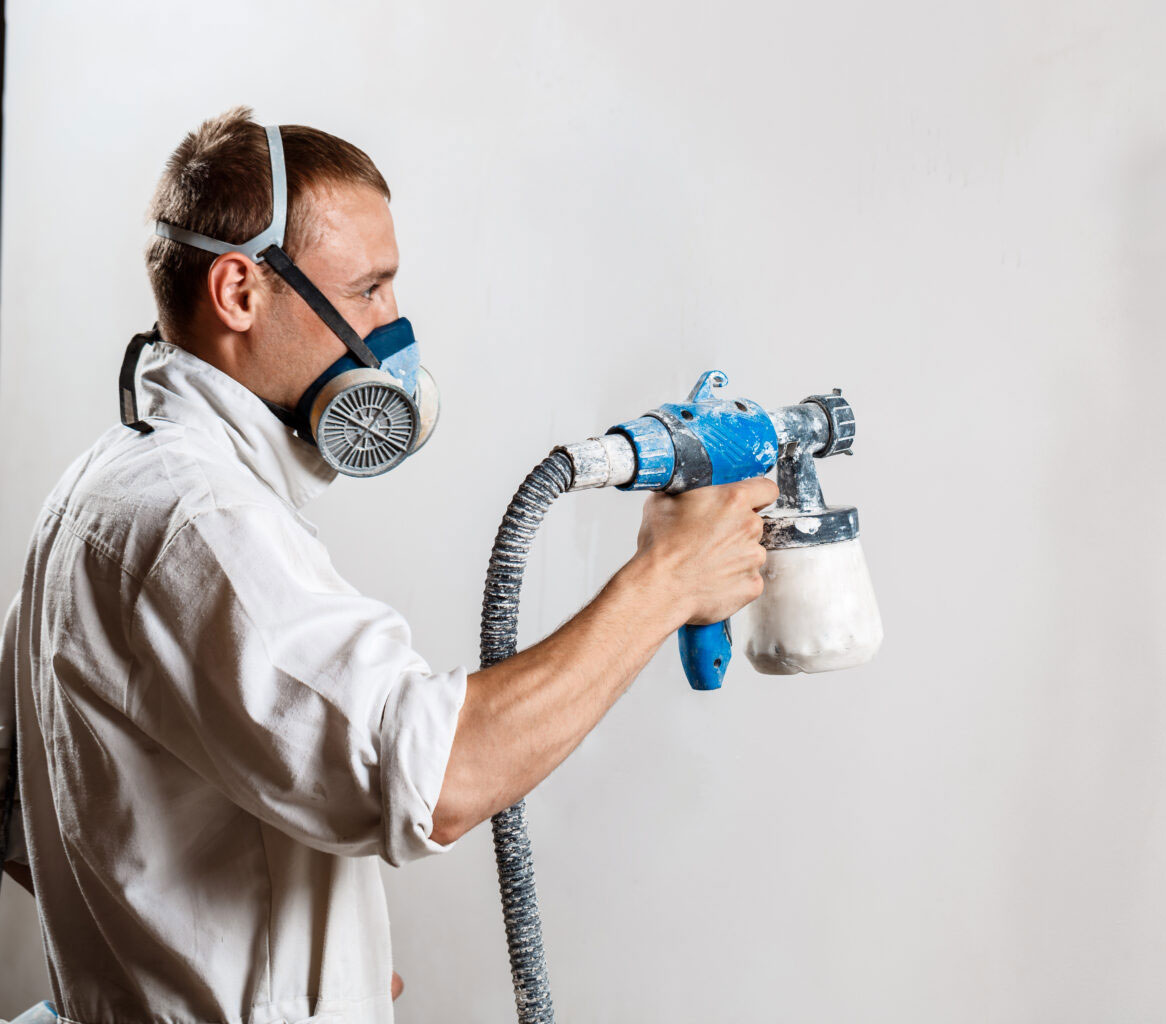 BENEFITS OF EXTERNAL RENDERING
PROFESSIONAL RENDERING INSTALLERS
Cement-based render can be a cost-effective option for smooth finishes, but it is not suitable for solid walls in older buildings. It is prone to cracking and requires regular maintenance to prevent water infiltration. Additionally, it will need to be repainted every few years, warns Sam Piplica, Building Standards Specialist. He also adds that, even when applied correctly, solid walls may experience water infiltration if the render is not properly maintained.
Lime render is a more expensive option compared to cement render and is commonly used on traditional timber-framed homes. It is typically applied to older properties that are prone to dampness or in need of improved airflow.
Silicone renders are known for their low maintenance, long-lasting durability, and crack resistance. They are lightweight, breathable, and effective at repelling water, and come in a variety of colors. Additionally, they can be combined with exterior insulation
Colored cement-based render is a low-maintenance option that eliminates the need for painting. It can be applied to a variety of surfaces including brick, stone, and masonry construction with a polymer base. This render has the flexibility of traditional lime render and offers the benefit of an embedded colour.
Acrylic resin is added to this type of render to enhance its water resistance and flexibility. These renders come in a variety of colors, but are not as breathable as other options.
Our reliable and knowledgeable team is here to assist you when you need it.
Contact us to see how we can help
Read Our Amazing Reviews!
Tracy
Advanced Wall Protection have just completed a full re-render of my house and it looks absolutely brilliant! The team worked hard to remove the old render during really challenging weather and protected my new conservatory roof and fencing really well. The final clean up, replacement drain pipes, resealing around windows and painted plinth has really brought the house back to life. I have already recommended you to someone at work.
John
Excellent job on our tired red brick property that we were desperate to cover and freshen up. Obviously very experienced team and the work was professional and perfect. Nothing was too much for these guys and they left our house as though no one was ever there. All mess tidied away and all fittings replaced with no fuss. The best bit though is how the house looks now. Amazing! We have already received many compliments. I would recommend this company without reservation.
Alex
If your looking for a very high standard of work and products with friendly hard working guys then look no further than Advanced Wall Protection company. The team arrived at 09:00hrs prompt working through until 21:30hrs in extremely hot weather conditions. Completed the whole job in 3 days clearing all the waste after them. I would highly recommend this company to anyone looking to replace or install render to enhance their property.
Karen
Roof was full of moss had it cleaned off and coated looks great . Really good customer service and the two men who did the work cleaned everything up and kept us informed through out. Definitely recommend if you need your roof sorting
Alan
Thoroughly cleaned coated our house roof. Delighted with finish. Hard working, professional and a good team. Cleaned up afterwards. Would highly recommend them.
Here are several reasons to consider us for your exterior rendering and wall coating project:
We'll thoroughly evaluate your needs before proceeding, ensuring that a wall rendering is the best solution for you. Our experienced team can provide all the guidance you need.
Explore Our Recent Projects​
View a sample of the finished work we have accomplished in recent years
Contact Us for a
Free Quote
"*" indicates required fields